Commitment
to
Sustainability
AGROPAL is committed to sustainable practices that ensure inclusive growth and development.
Our thematic area for sustainability includes the following –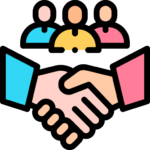 Fair compensation and business relation
Women and Youth Empowerment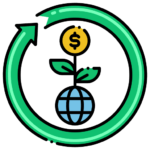 Green and Circular Economy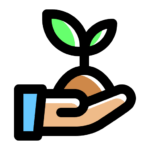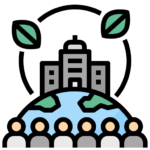 Corporate Social Responsibility.
In the area of fair compensation business relations AGROPAL is committed to paying its workers and suppliers particularly smallholder farmers fair and competitive prices. We consider our workers and suppliers as the lifeline for our operations. Beyond fair prices, AGROPAL commits to social protection, and capacity building of our workers. With youth and women, AGROPAL has a purposive commitment to offering employment opportunities to enhance their socio-economic status.
As a processing company that produces organic waste (mango and pineapple peels), AGROPAL adopts circular economy practices including supplying the mango and pineapple peels to animal farms to feed livestock.
The company is currently exploring investment in a bio-gas system aimed at generating clean energy (from its waste) for its processing and auxiliary needs. In the area of climate smart practices, AGROPAL empowers its supply chain particularly fruits producers by promoting and building capacities on climate smart practices. Lastly, AGROPAL funds a local non-profit in the execution of varied community development projects.